Teacher-Life Profile: The Art of Trust
Kristen Kerwin
Teacher-Life Profile: The Art of Trust
What Teachers Do When They're Not Teaching
Psssst ...teachers are real people too.
When our teachers aren't imparting wisdom to students in unique and energy-filled ways, they actually pursue interests and talents of their own. Avon Old Farms teachers are lifelong investors in better versions of themselves: some work with community outreach programs; some act in the local theater; some run marathons; and some create breathtaking artwork.
Profile: Cristina Pinton, Award-Winner, Chairperson, Teacher, Artist ...and Mom
Cristina Pinton, Visual Arts Chairperson at the all-boys CT private school, has led her department in helping students receive record-numbers of Scholastic Art Awards and was honored with the Connecticut Art Educator's Association Outstanding CT Teacher award; yet, it's Cristina's intimate artistic connection with her own two young boys that's captured our hearts.
Recently, Cristina embarked on a venture to create collaborative works with her sons Orion (6) and Xhulian (4). She tapped into her innate and studied (Cristina holds two Masters, one in arts and one in art education) drawing abilities to draw members of her family. Then, she boldly handed the stunning pieces over to her young boys to complete. The result? An extraordinary form of art emerged: pieces marked with beauty, charm, whimsy, and—most importantly—love now exist to stamp this place and time in the family's life.
The Crazy Idea That Transformed a Teacher's Outlook
We asked Cristina how this collaborative concept alighted on her: "This work comes from the simple desire of a full-time art teacher to make art of my own and yet still see the art process through the lens of my children. These drawings ended up reflecting the inseparable bond that I have with my boys, their degree of affection and love that I rely on, and their influence on me and on one another. As a teacher, there is so little time to make my own art: as a mother, there are no moments when my children and family aren't present in my thoughts.
There's a recklessness, the freedom to draw outside the boundaries with abandon, which goes beyond parameters and canons of beauty that I, as an adult, desire. As a teacher and artist, I want to move within a degree of control and perfection; so, that had to be released the moment I passed each drawing onto my children—given the array of markers, pencils, and crayons on the table—and asked them to participate however they felt inspired to do so."
Click on the thumbail to see more of Cristina, Orion, and Xhulian's artwork: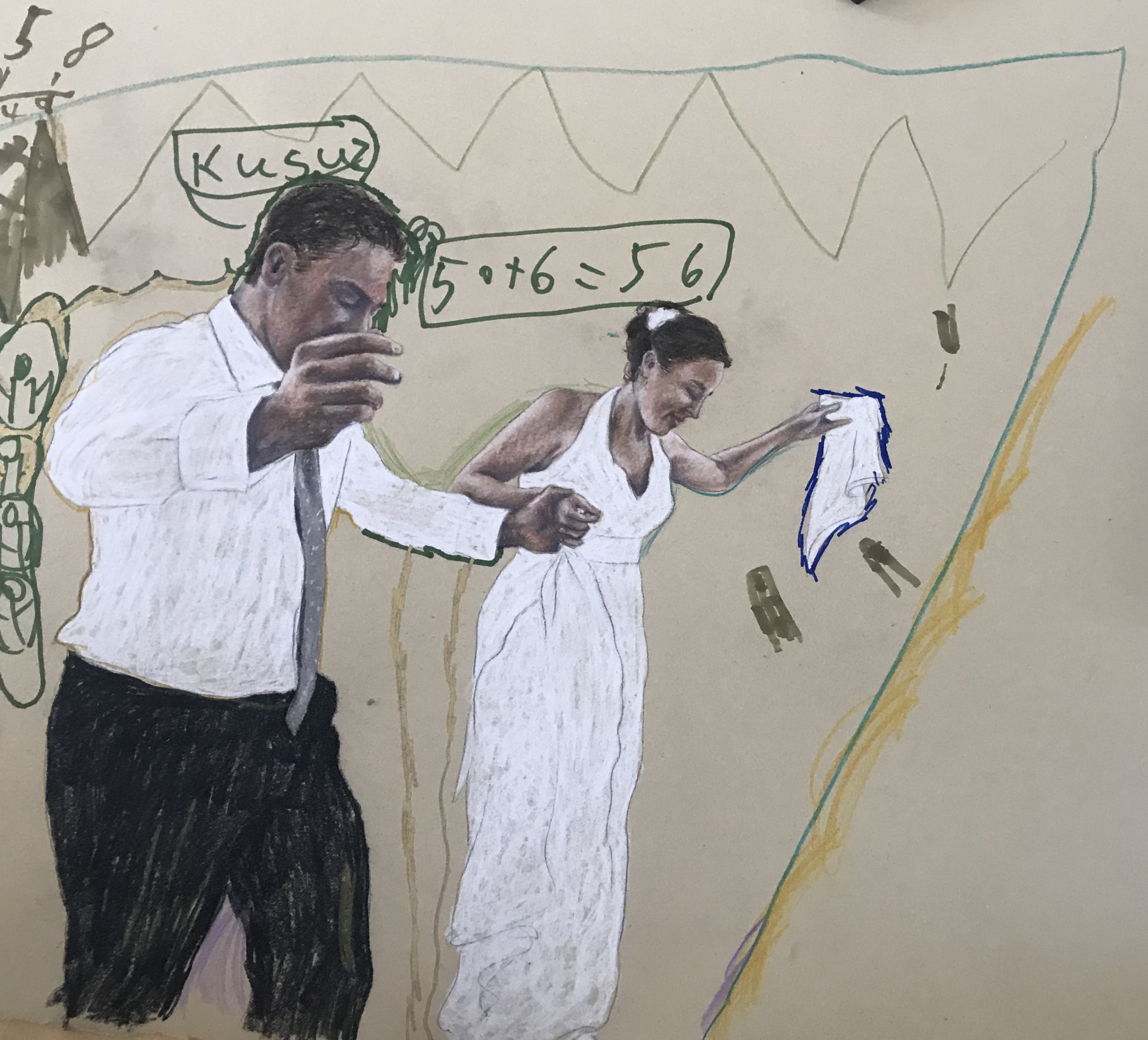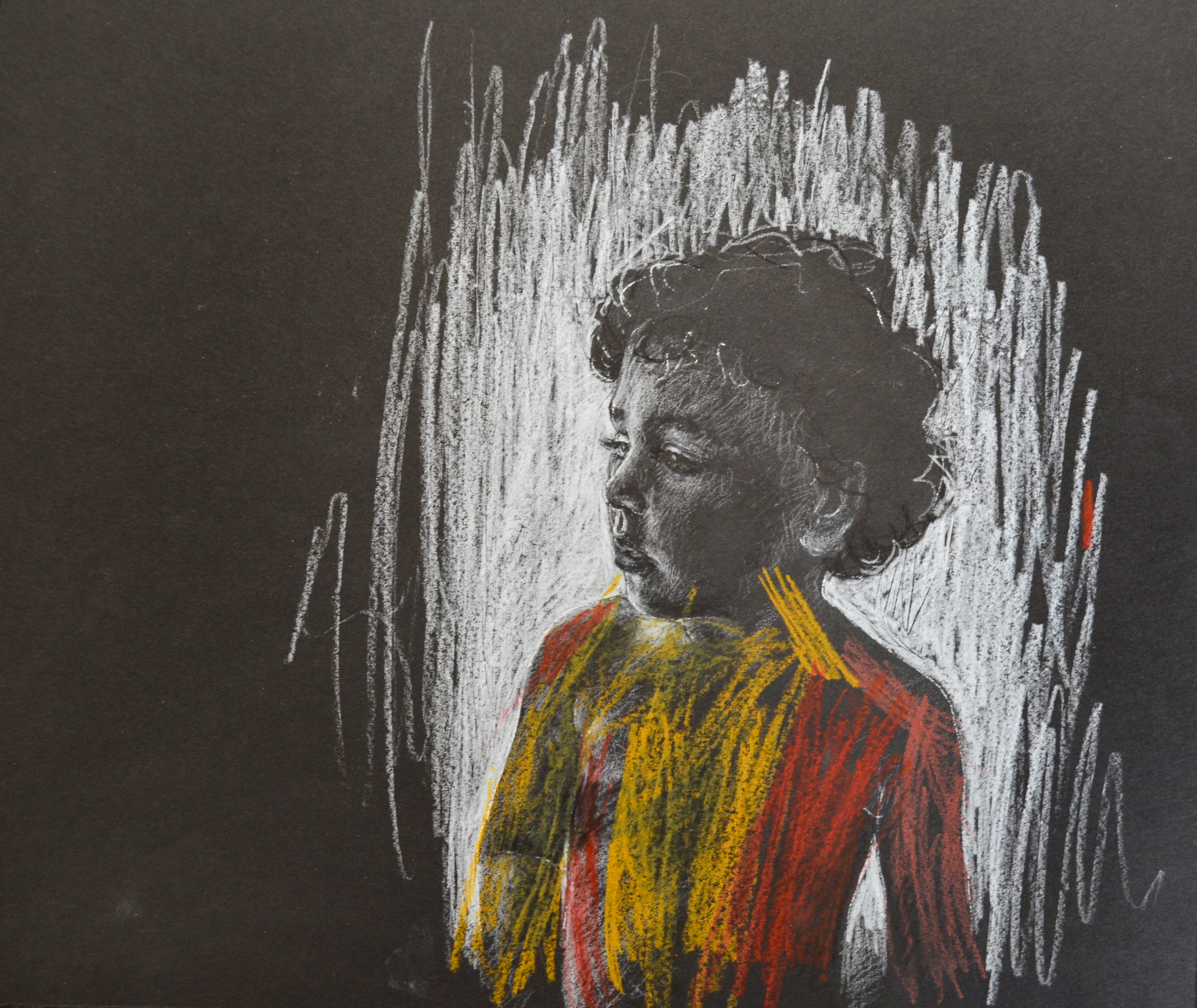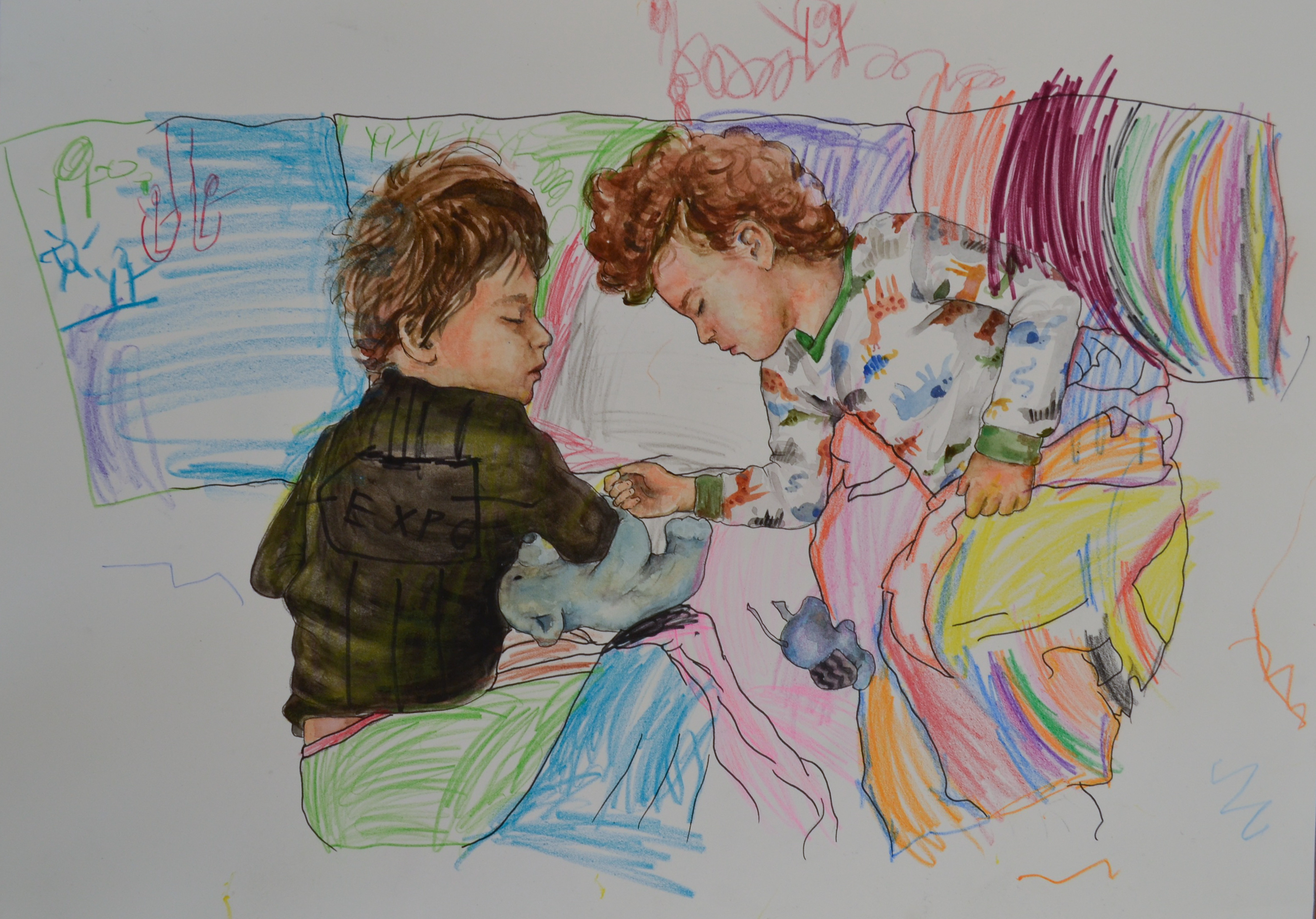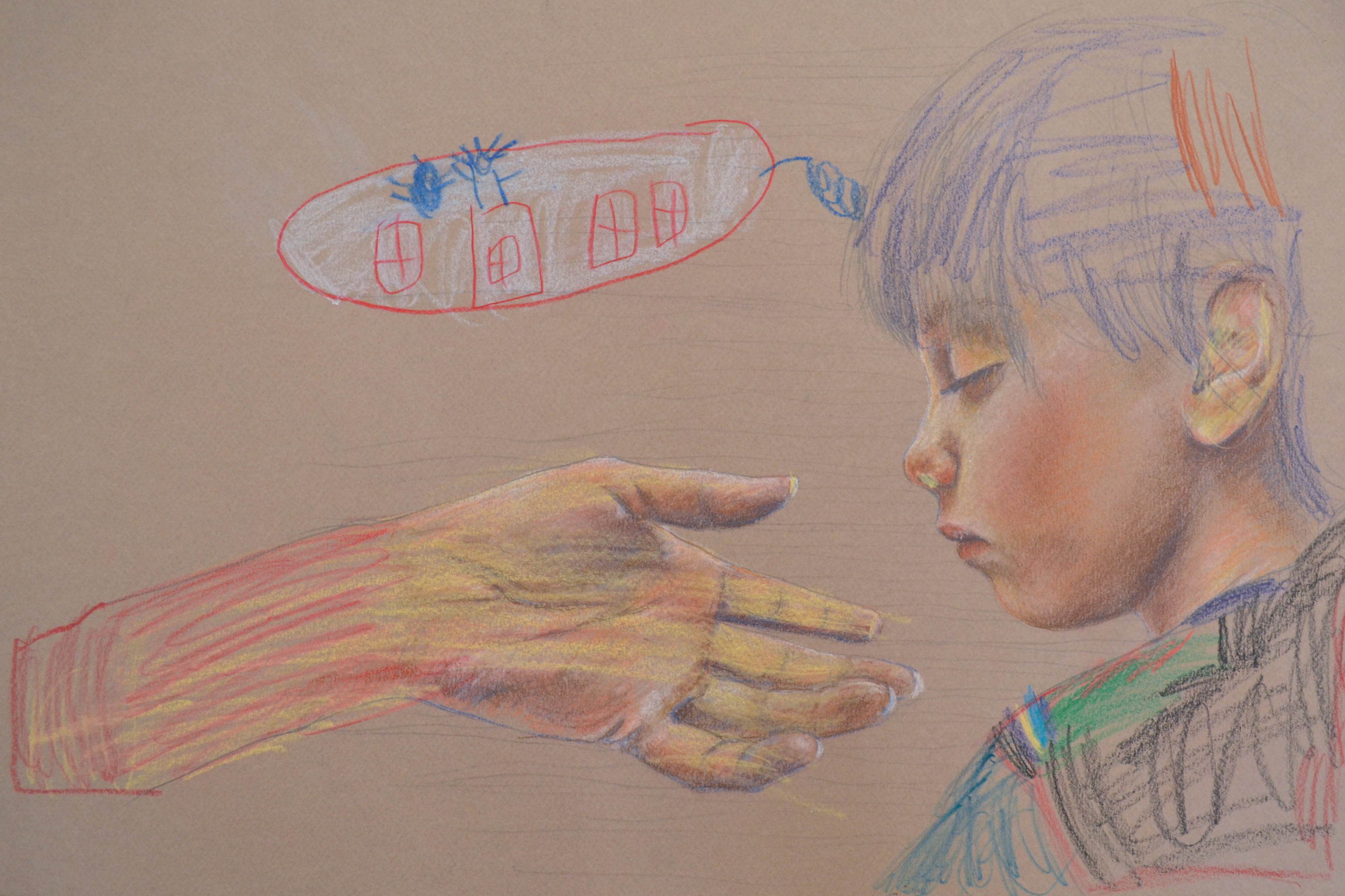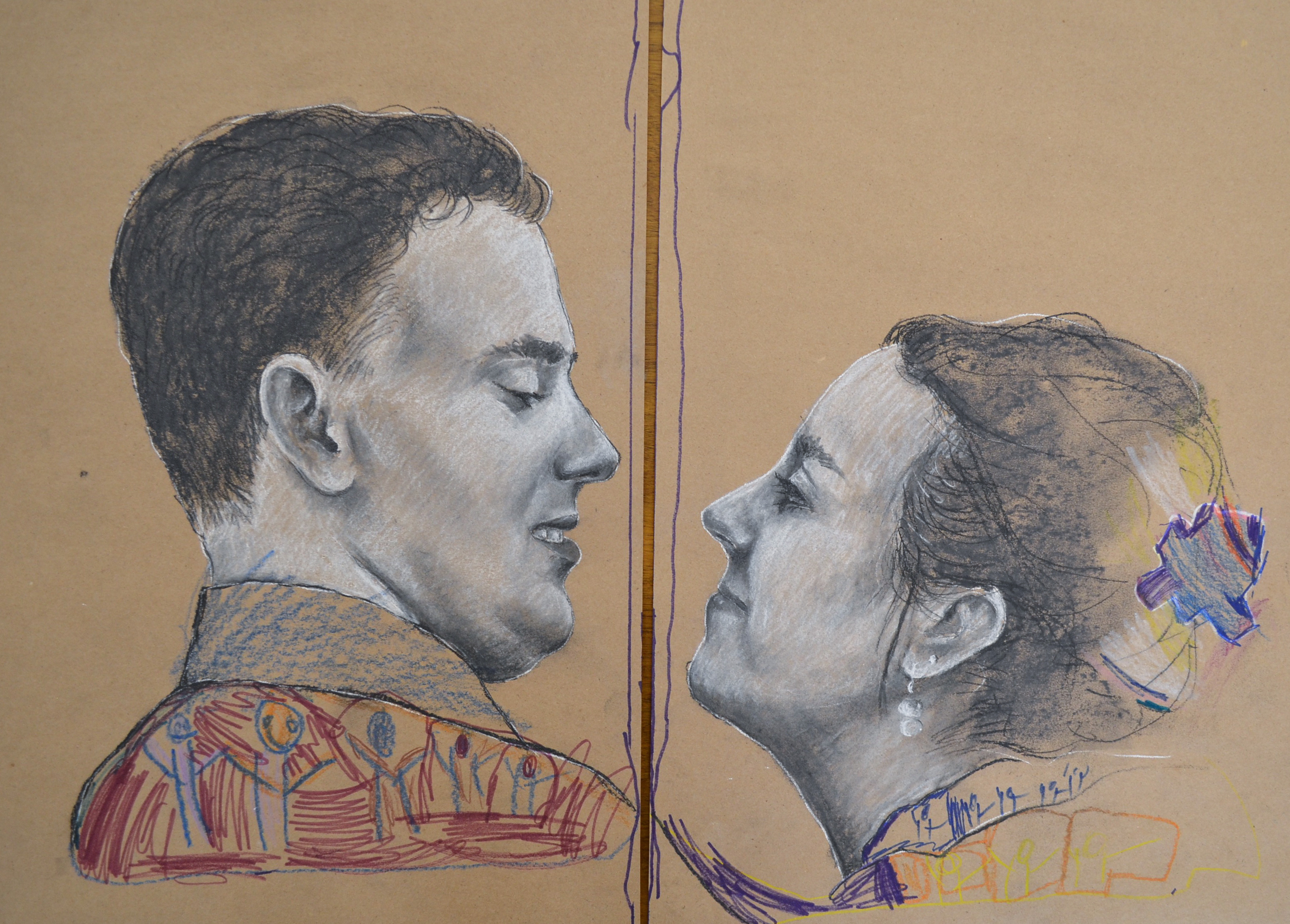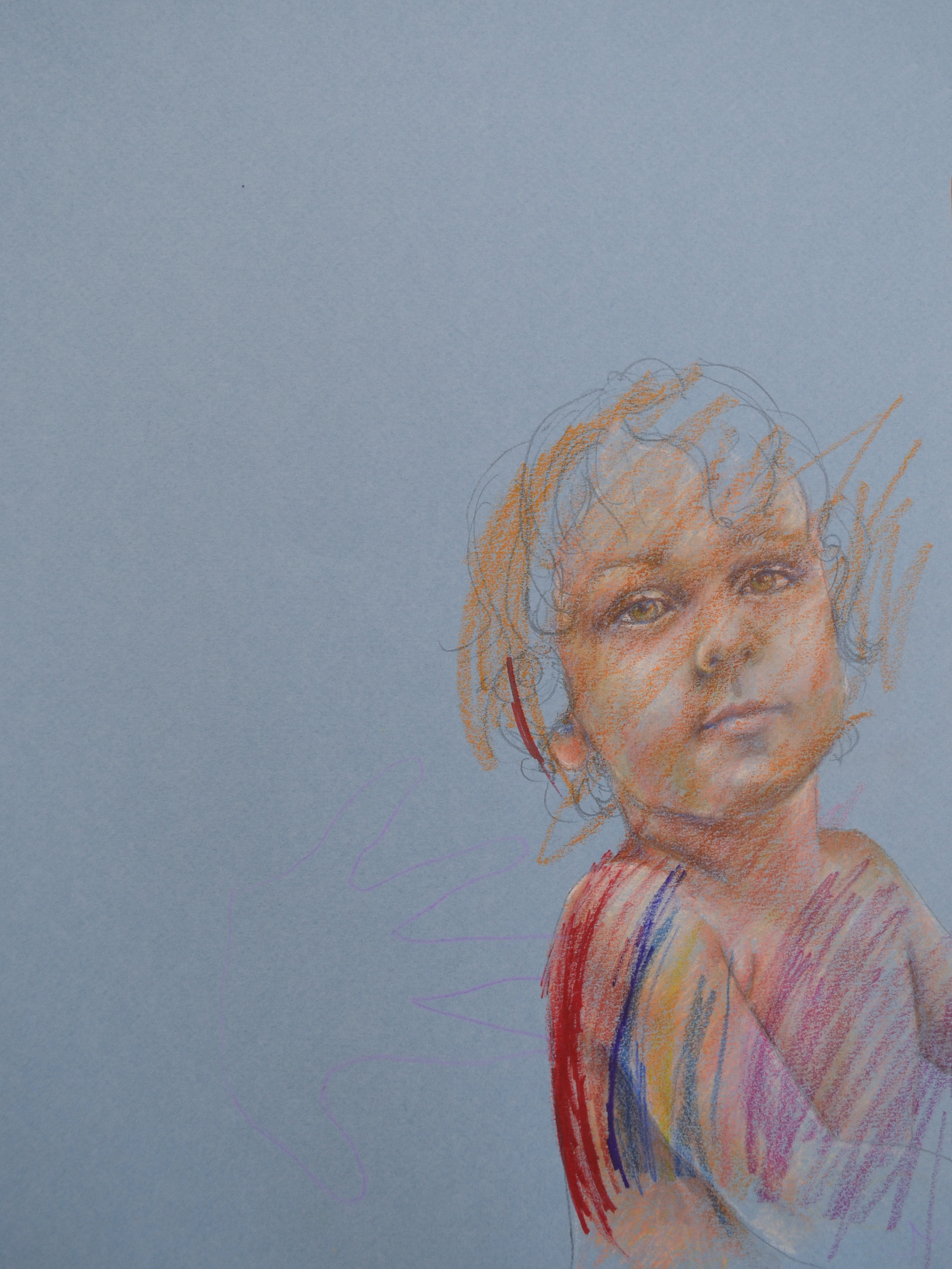 ×
Key Takeaway
When individuals have the time and space to explore the parts of themselves that shine, the people around them benefit too. Cristina's vulnerability to courageously hand over her beautiful creations to her children resulted in an even tighter-knit mother-son bond; subsequently, her boys felt a higher level of security in the knowledge they are trustworthy to add to their mom's work. Both parties expand in the freedom to grow artistically.
When Cristina is teaching art classes at Avon Old Farms, the private New England boarding school, her experiences outside of the classroom (such as this mother-child art expedition) help shape her interactions with her students. The boys that attend the drawing, painting, ceramics, and many other art offerings at the school experience a welcoming and empathic haven to tap into their artistic abilities. The boys feel secure; they feel trusted. From there, a cycle of mutual growth and encouragement carries on ...the benefits of these safe and creative relationships have an immeasurable impact.
---
ABOUT THE AUTHOR
Associate Director of Marketing and Communications